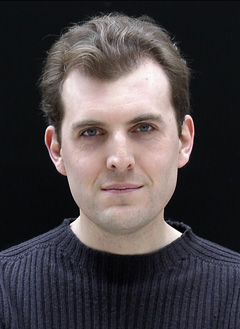 Tom Standage, The Economist's Business Affairs Editor joined us to talk about his cover story on the iPad. In this podcast, Tom makes some interesting observations on how the device will be more acceptable by the grandmothers and the members of the non geek world. He also shares his opinions on how the iPad will affect the online publishing and the newspaper industry. Tom is known for speaking his mind on the subject that he loves - Apple and Technology and that's exactly what he does in this podcast too!
You can follow Tom Standage on his blog http://tomstandage.wordpress.com/ where he blogs about the exciting stuff that he is up to like, writing a New York Times Best Seller, etc. His most recent work 'Edible History of Humanity' tells us how the fate of nations is hangs upon the choice of food! More about that later!
Image Source (http://www.tapsns.com)
Listen Online (64 kbps): ~25 mins


Download Episode 64 kbps MP3 (size ~ 12 Mb)
Note: Right-click on the above MP3 link and chose "Save target as" to download the file on your computer.
Free Subscription
You can also subscribe to The Point Blank Show using these channels (it's free) to get automatic updates: